Details

Written by

paul

Is your cast iron guttering leaking?
Have you been told that you need to replace your cast iron guttering?
Are your cast iron downpipes blocked or broken?
Are you looking for someone to restore your cast iron guttering?
If the answer is 'yes' to the above then your have come to the rght place.
Here at Gutter Gremlin we love cast iron guttering and downpipes, some cast iron guttering and downpipes can be as old as the house they are attached too and add character to the building.
We hear far too often that people are being advised to replace their cast iron guttering system, in most cases there really is no need to do this (unless they are hanging off and not attcahed to rotten fasica boards).
We are able to repair or replace cast iron guttering, from leaking cast iron gutter joins to full cast iron gutter repalcement.
Cast iron gutter leak repair
Cast iron and aluminium gutter lining
Replacement cast iron or aluminium guttering
New cast iron or aluminium downpipes
Aluminium Guttering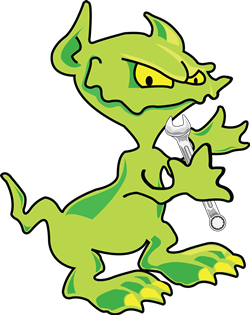 Call 01380 831122 or email This email address is being protected from spambots. You need JavaScript enabled to view it.