Fascias and Soffits
- Installation & Replacement Costs
Save on all fascia installation, replacement and repair work
Concerned about the structural integrity of your home thanks to leaking eaves? Need to give your home a make-over before a sale? Gutter Gremlin offer a range of aesthetically pleasing and affordable solutions to all your roofing needs. Don't live with rotting or damaged boards that could result in leaks and warped soffits. Let us help you find the best deals at a price to suit any budget.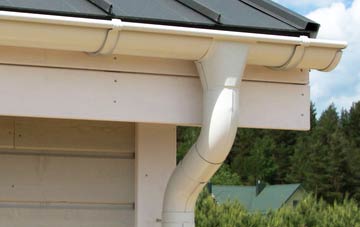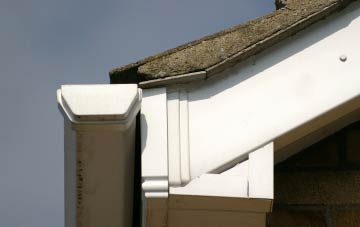 What are Fascias?
Fascias are used to hold the guttering in place on domestic homes as well as commercial and industrial buildings. Often confused with soffits, fascias are required along with soffits to ensure the structural integrity of the roof as well as to prevent possible leaks and water damage to walls.
Types of Fascias
Fascias come in a variety of materials including vinyl, aluminium and wood. When choosing the right material for your home, consider not only the colour and style for aesthetic appeal, but also the ease of installation and longevity of the material. Vinyl fascias can be fully customised in a variety of colours and textures for the perfect finish but they can be more expensive. Wood provides a cheaper option but may not be as long lasting, prone to water damage, and may require regular replacing.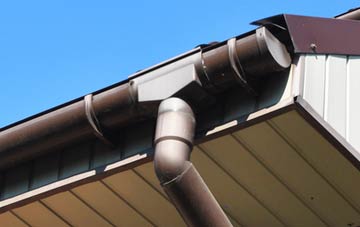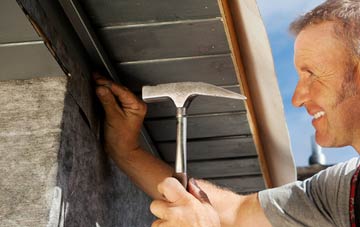 Fascia Installation
Gutter Gremlin fascias should only be installed by experts as the installation process can be difficult and strenuous, requiring specialised knowledge of architecture. Improper installation can lead to other roofing problems and may even affect the structural integrity of your walls. Fascia and soffit installation is often done concurrently to ensure correct placement and alignment so as to prevent possible leaks.
Fascia Repair
They can be damaged during severe storms and may degrade over time depending on the material they're made from. Repairs might be possible depending on the material used and the extent of the damage. Repairing damaged fascias may not always be the best option and it may end up being more cost effective to replace the fascia rather than trying to patch up damaged areas. Always consult the professionals about the possibility of repairs.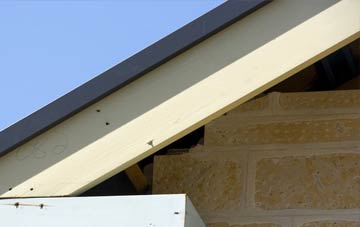 How to Determine Whether You Need Fascia Replacement
It can be difficult to tell whether your fascia needs to be replaced. It may look solid on the outside, but hide infestation or damage underneath. If you see any of the following symptoms, contact a professional:
Paint that is peeling or flaking. This often indicates warping, which is the result of moisture damage. As the wood expands due to the absorption of moisture, the paint will start to crack and flake off.
Leaky gutters. If your gutters have been leaking, there's a good chance your fascia has been damaged. Keeping your gutters clean can prevent this.
Noticeable rotting or dampness. If you can see even a small amount of rot, chances are good that there is more rot where you can't see it.
Areas that appear chewed or obvious nests protruding from holes. These things indicate a pest infestation. When left unchecked, these pests can cause structural damage to your home.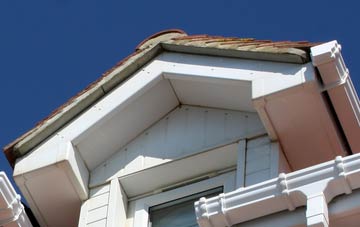 Fascia Installation Costs
The cost of Gutter Gremlin fascias depends on a number of things: the type of material used, the size of the home and number of boards required as well as the number of man hours required for the installation. The installation cost is negligible, however, compared to the cost of repairs required to fix a home suffering from water damage, damp and rot. Installing and maintaining fascias could end up saving you money on home repairs in the long run.
The Exterior Equivalent to Crown Moulding
Although it's obvious that fascia serves a very important structural purpose for your home, it's also important aesthetically. Worn, broken, damaged, or missing boards or segments can have a tremendous impact on the way your home looks. Many landscapers and exterior designers consider it the crown moulding for your home's exterior. It's a great place to add a splash of colour and some style with a variety of materials. When your fascia is in disrepair, or when it doesn't seem to suit your home's exterior design, it may be time for an update. Remember that they come in a variety of materials, textures, and colours to suit all your design preferences.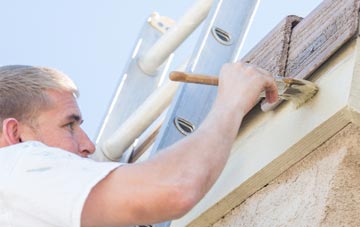 Fascia and Gutters: Making the Right Choice
Because fascias act as a foundation for your gutter system, it's important to consider them when you're updating your gutters, too. For example, while aluminium gutters are lightweight and can be supported by almost any material, copper gutters weigh more and will require a sturdier fascia material. These are things you should discuss with your roofing contractor prior to making any decisions. These professionals can help you choose the right material to suit your needs and preferences.
The Dangers of DIY
Attempting to install fascias DIY is strongly not recommended. Installation requires expert architectural and structural knowledge to ensure the integrity of your home. Working at elevations with tools can also put you at risk of grievous injury. Don't risk injury and damage to your home when the professionals are standing by ready to work on your project.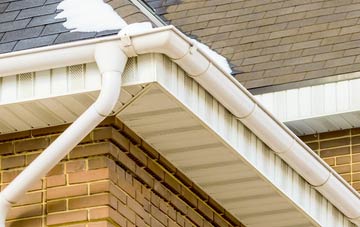 Let the Professionals Do Their Job
As time goes on, you may have noticed that your home's fascias are starting to look worn and unsightly, especially if they are wooden ones that have been painted. Not attending to these in a timely manner can result in your home becoming highly susceptible to water leaks and roof damage. Installing fascia boards is not a task that should be taken on in a DIY capacity because these units are often heavy and awkward to work with, which can increase the chances of you injuring yourself. Instead, it is recommended that you hire the services of a qualified and experienced roofer.